WE ARE IN ABSOLUTE AWE!!!!
Alex and I are currently tearing up on the couch!!! 
Oh my heavens, the entire video BEAUTIFULLY captures our special day and the editing/layout of it all just fits so perfectly!!!!!
I could NOT be happier with how it turned out!!!! I cannot thank you enough for this and for your expertise. I'm SO glad you were the one to capture the day!!
Your happiest day ever. Enjoy it forever.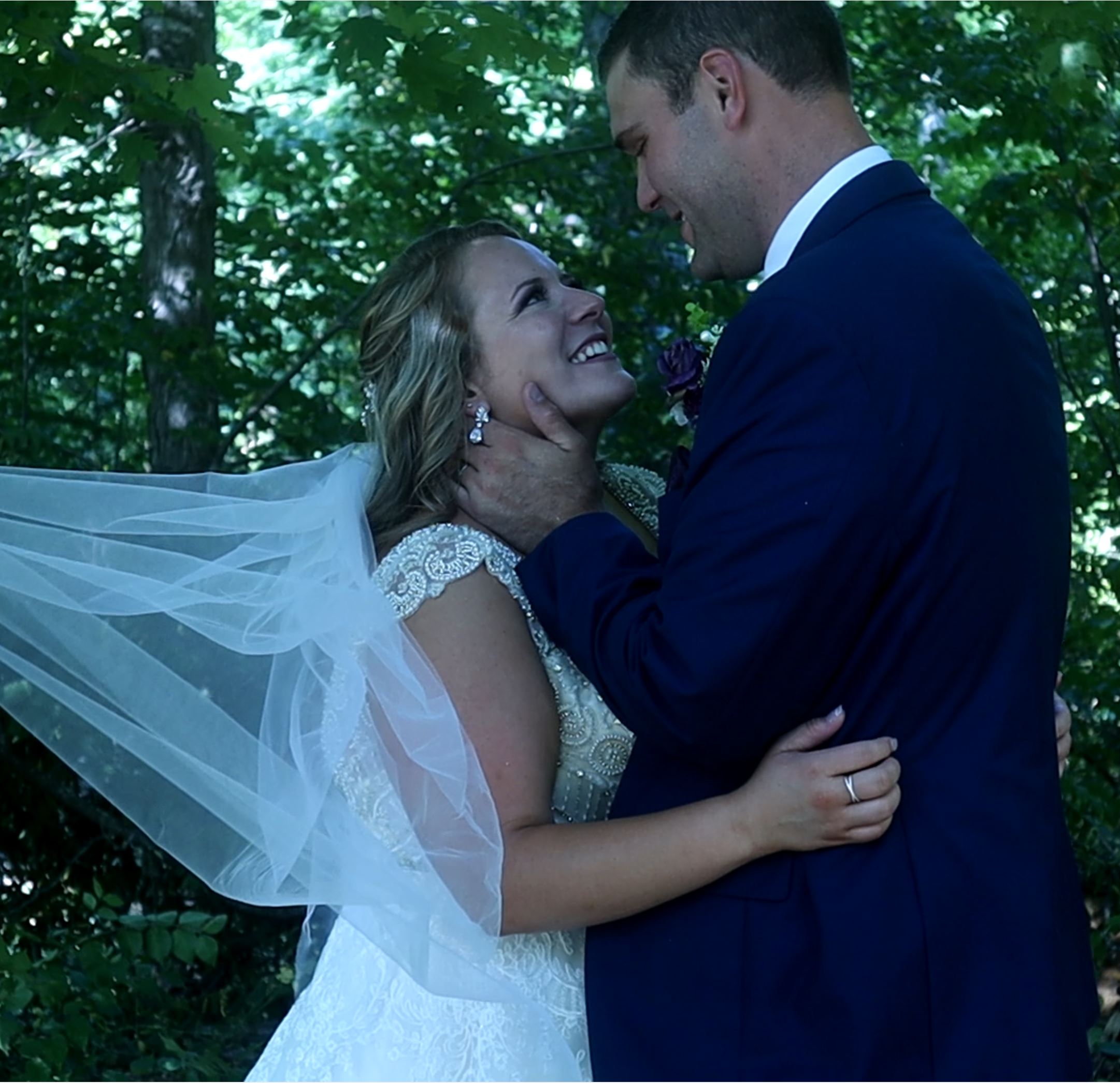 I'm so glad that you love the style of films that I create! I'd be honored to share your special day!
Since I film less than 20 weddings a year, I have limited availability. 
Please fill out this short form to get the conversation started about booking me to film your big day!
After receiving your inquiry, I'll get in touch with you right away to begin discussing your Big Day!
I love video.  I have many years experience working with clients and bringing their stories to life.
I have always loved the storytelling aspect of video.  The day I married my wife Holly over 25 years ago was one of the best days of my life and our wedding was a beautiful celebration with many friends and family.
While I can recall some of the best things, I would love to have a video of that celebration … something that would've captured all the best moments, the laughter, the sounds, the joy that was shared in those moments.
That's why I'm passionate about doing what I do.  I'll make sure you get my very best effort to create an incredible film that you'll be able to enjoy for the rest of your life!